Tuesdays in the Garden, designed for children aged 1-3, provides a nurturing environment where children's curiosity and wonder are extended through play and exploration, and children and their caregivers learn and discover side-by-side. Join art educators Claudia Orjuela and Denice Niebuhr for hands-on art making and all-senses-engaged exploration of the outdoor world at Lynden.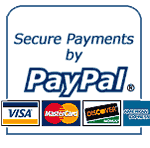 Fee: $16/$12 members for one adult and one child.
Registration: Group size is limited; advance registration is required. Registration is on a first-come, first-served basis.
Related Events